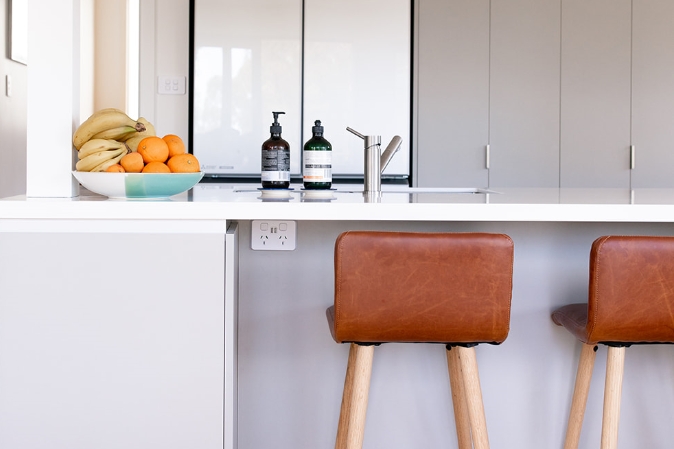 BONNET HILL
Renovation encapsulating dining, lounge, kitchen, laundry and deck. We worked with our Engineer to develop a cost effective solution for a major structural alteration to create flow within a new open plan. Utilising the existing footprint with a small extension we were able to create a dynamic space that used the same language as the existing.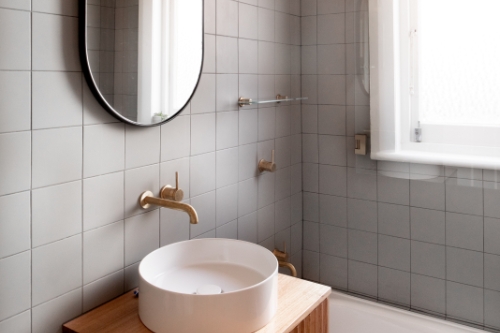 NEWTOWN
Bathroom renovation. Rectification of solid render walls over brick to allow for maximum room size. Together with the architect we developed a way to orientate the bath along the window while protecting the existing window frame and architrave by designing a hinged glass screen that is visually separate to the window allowing the existing features to remain dominant.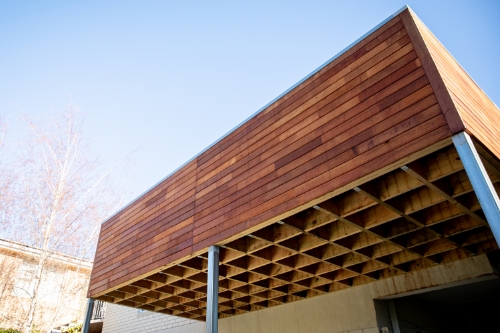 SANDY BAY
Wall, window and door configuration changes, entry/deck and driveway. Rather than demolish an existing small concrete deck it was utilised as a platform for construction of an elevated outdoor area which doubles as a front entry and carport. This feature together with the flow changes within the footprint anchors the home and elevates its aesthetic, functionality and street appeal.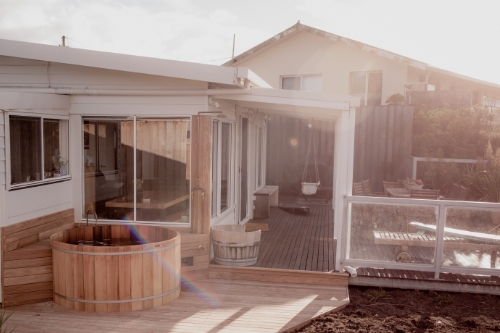 CREMORNE
Install of Hot tub, shower and outdoor area. We created a space on an elevation that was under-utilised, delivering on the earthy, dynamic and harmonious brief. We used the circular shape of the tub to dissect a corner of the home to create an appealing foreground for the incredible view from the primary living areas.